HESSEQUA NEWS - Wild Rescue, situated in Klipfontein between Riversdale and Still Bay, fetched 23 leopard tortoises (Stigmochelys Pardalis) from a lady on a farm outside Worcester.
She rescued tortoises for over 20 years, but was moving to Cape Town and contacted Wild Rescue, desperate to find a safe sanctuary to look after her rescued tortoises.
Many of these tortoises show signs of human abuse. Some have holes in their skutes (shells), which were used for tying the tortoises up, usually prior to eating. Others show signs of rocks having broken their shells - now healed, and many were brought to her who were being taken for eating, or who were in danger from machinery.
One tortoise, named Ouma, is estimated to be in the region of 60 years old, weighs 26 kgs and is 54.5 cms long. This tortoise belonged to the ouma of the farm and was with the family for at least 45 years.
These tortoises cannot be released due to having lived in captivity for so long, and may carry pathogens which can infect wild tortoises.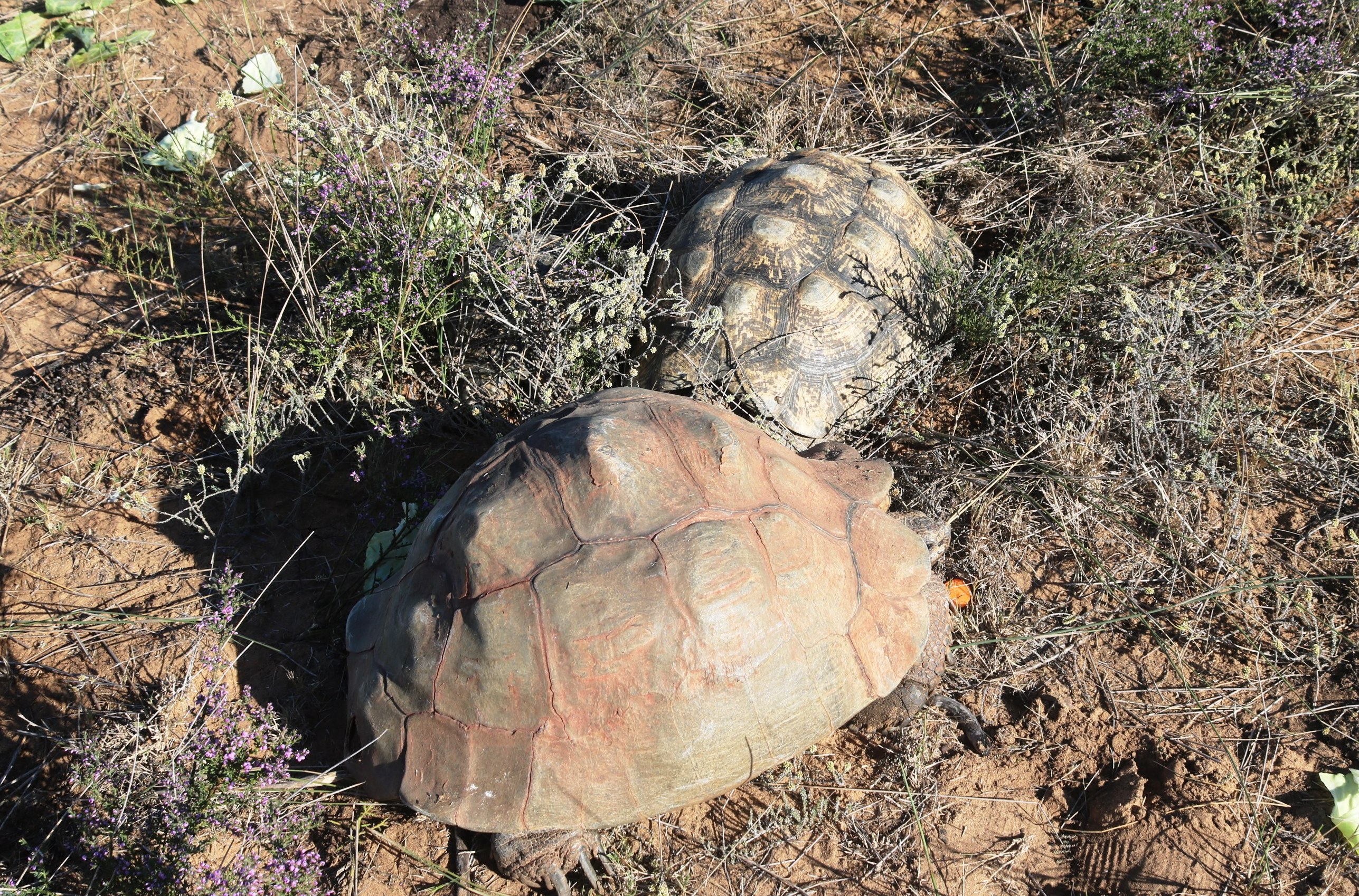 Ouma and young tortoise (hidden in the picture is a juvenile one).
Wild Rescue had to build an enclosure for them within three weeks to provide a safe space, including a shelter and water. CapeNature has given the requisite permit to look after them.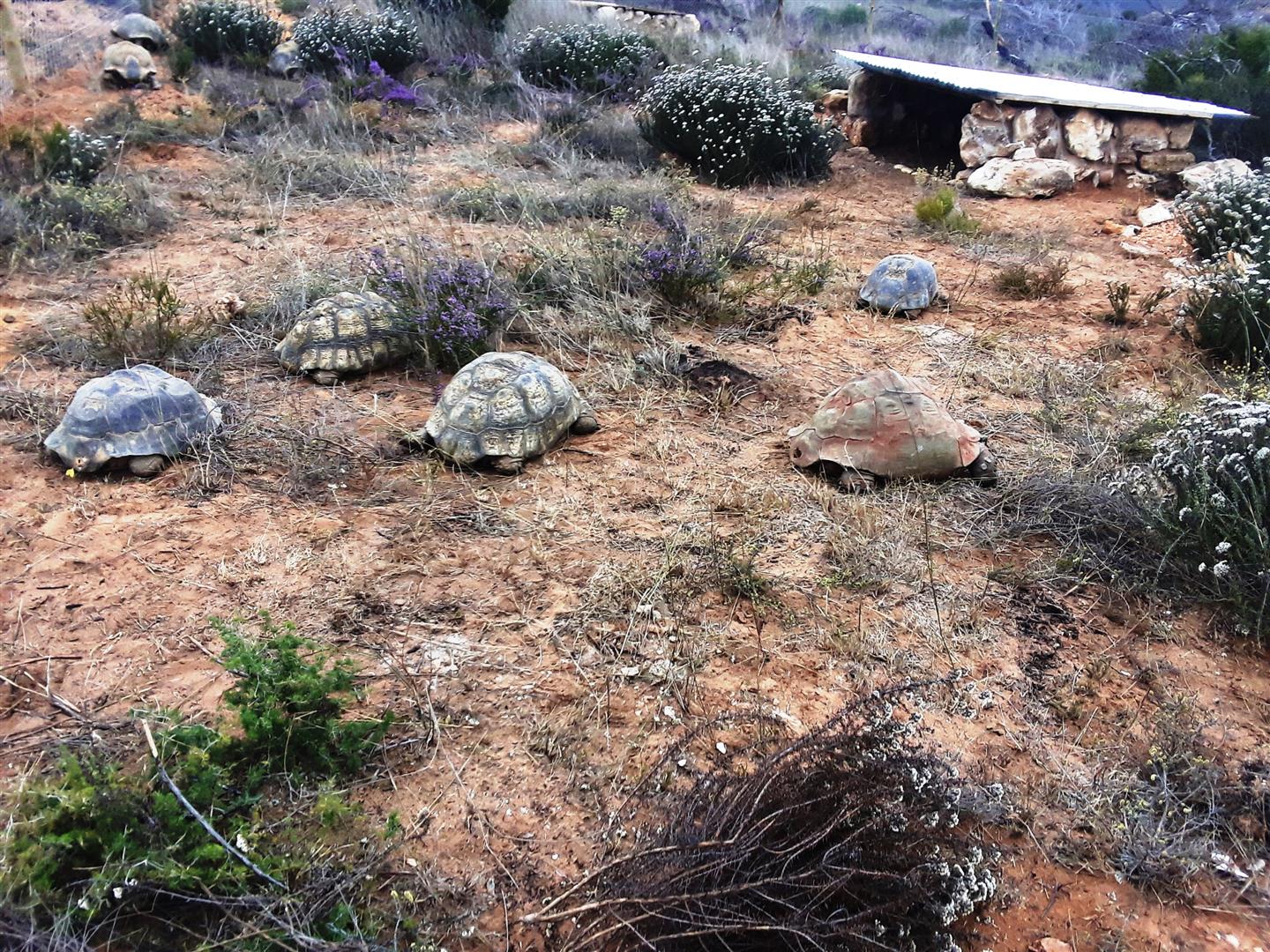 Tortoises exploring their new home.
The public can visit Wild Rescue and the tortoise enclosure, and walk the trails on the nature reserve (Covid-19 guidelines apply). It must be noted that no personal direct contact is allowed with the tortoises who can be seen over the fence; no selfies and no feeding. Tortoises are wild creatures and should not be viewed as pets, and should be left in the wild unless injured or threatened.
More information on Wild Rescue is here, or you can phone 078 875 5776 to arrange to visit. Prior booking essential. There is no charge, however donations to the non-profit organisation are always welcome.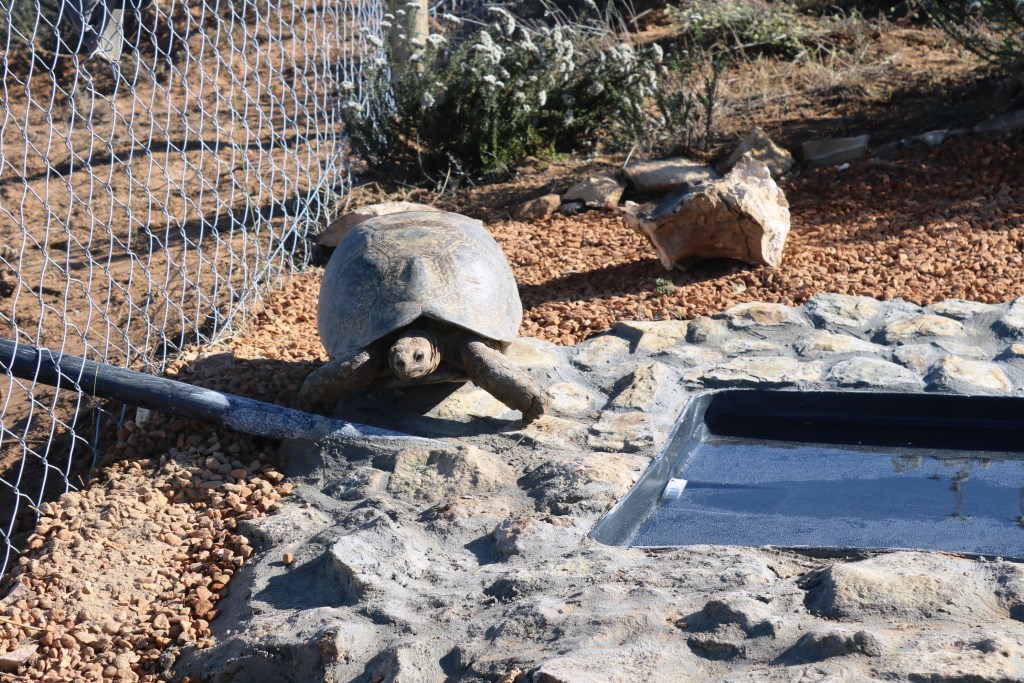 Tortoise and water trough comp.
'We bring you the latest Hessequa news'