PROPERTY NEWS - A curated collection is when similar objects are grouped together which always makes a striking statement. Michelle Bumberry has created a focal point in her kitchen by displaying her collection of blue and white crockery on open shelves.
Painting the wall behind the shelves a deep shade of blue enhances the look quickly and easily.
More like organising your kitchen: 6 Top tips for a brilliantly clean kitchen
The great divide
To give yourself more storage space in the kitchen without making the room feel smaller, choose shelving that's open on both sides and allows the eye to move through it as interior designer Tess Proudfoot has done in this kitchen.
Taking the shelving all the way to the ceiling maximises the available storage and makes the room feel larger by drawing the eye upwards. Store frequently used items, like tea cups, on the lower shelves to allow for easy access and things you use less often, like candelabra, on higher shelves.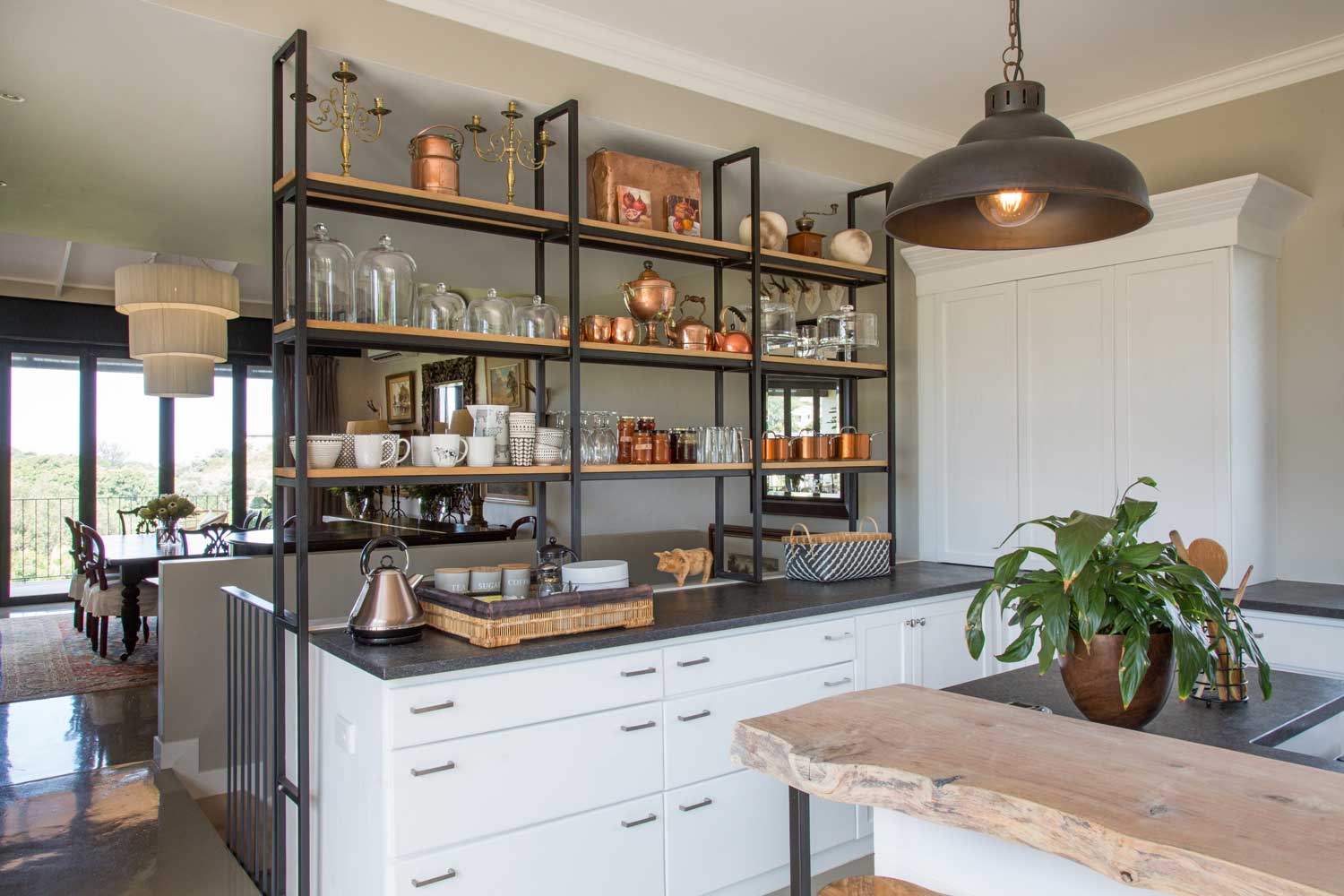 On display
If you have beautiful kitchen items, there is no need to hide them away behind closed cupboard doors – display them for all to see as Donna Tanner has done in her kitchen. This built in cabinet doubles as storage and worksurface with marble counter tops at waist height where the coffee machine and bowl mixer stand at the ready.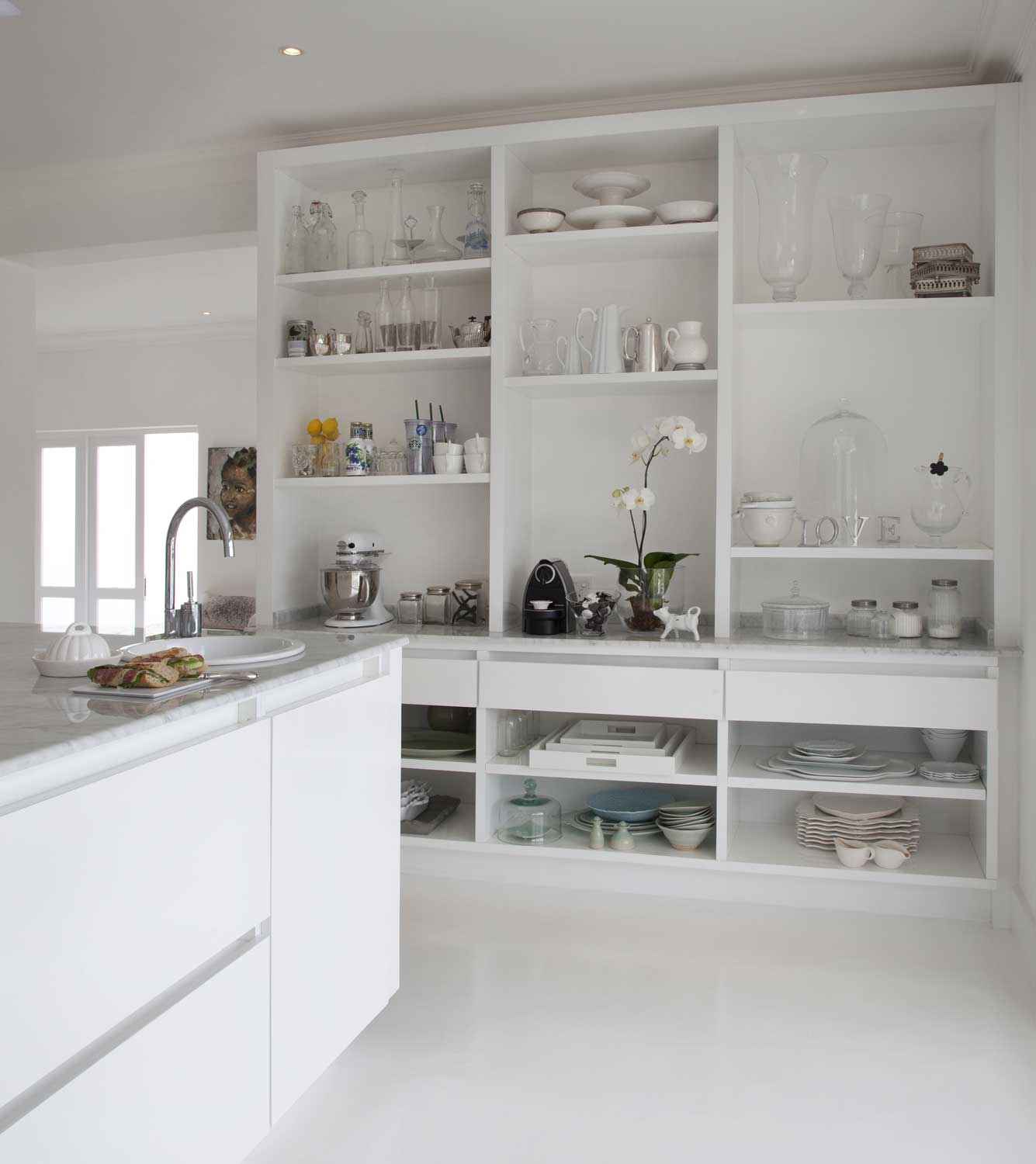 On the up
Interior designer Wendy Douglas of Douglas and Douglas mounted a set of cupboards near the ceiling in this kitchen and created a ladder that slides along to allow for easy access. A clever way to maximise storage space in a smaller kitchen.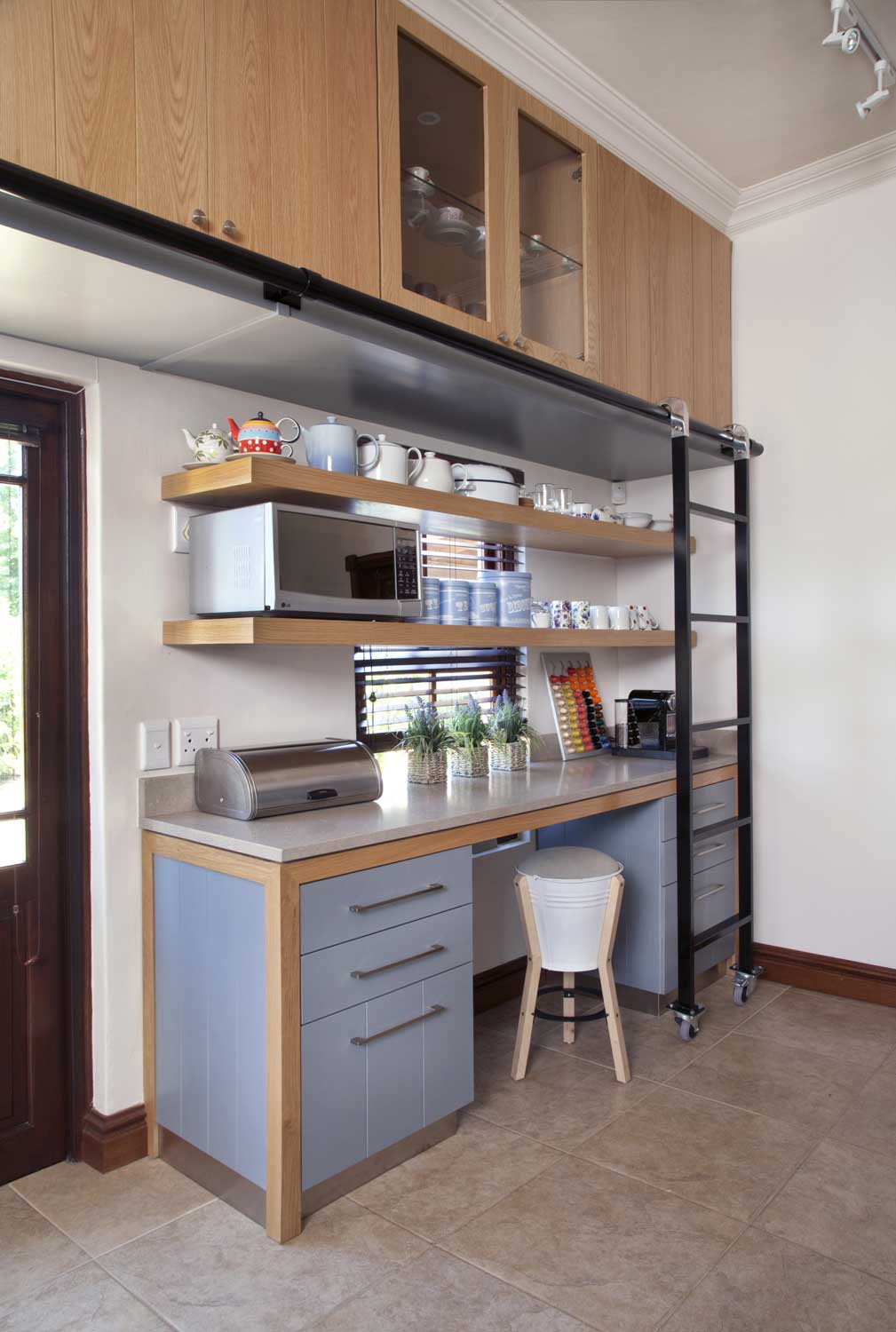 We all stand together
Use pretty, ceramic containers to store regularly used utensils and make a statement at the same time as interior decorator, Jenny Gevers of Plush Pad Interior Design has done here.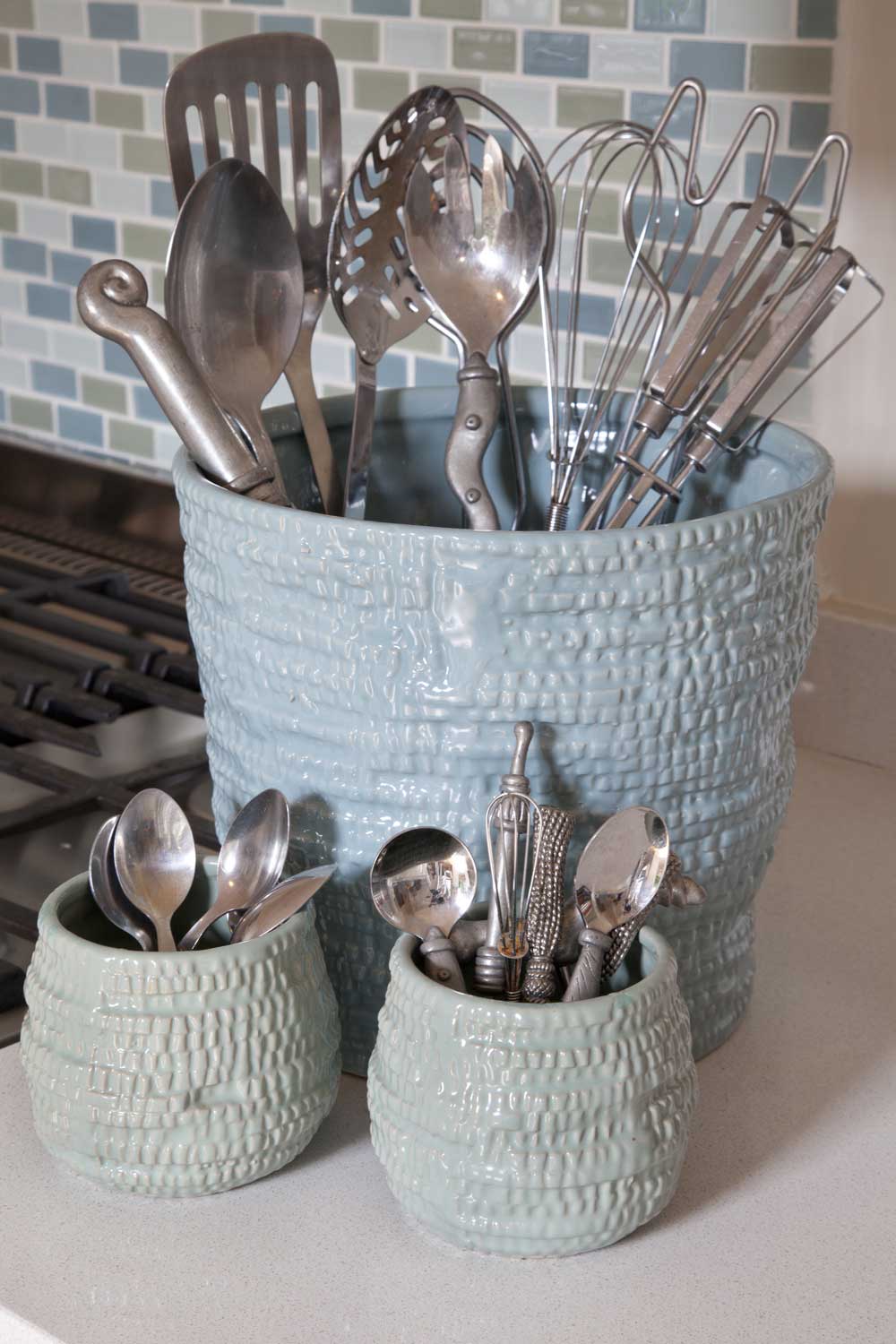 Counter measures
It is challenging to keep kitchen counters tidy but interior decorator Lisa Walters has found a simple solution: grouping items together on a tray next to the stove. Everything has a place and looks neat but items she uses often are in easy reach.
Hanging around
In this kitchen designed by Milestone Kitchens, a bamboo ladder is a practical way to ensure that tea towels stay dry without having to hang them up all over the kitchen.