Video
STILBAAI NUUS EN VIDEO - 'n Pygmy Sperm-walvis het vanmiddag (Woensdag 27 Junie) op die strand tussen Lappiesbaai en Preekstoel uitgespoel.
Volgens Jean du Plessis van CapeNature, kon hulle nie sien of sê wat die rede is nie, maar dit lyk of daar merke aan die walvise se lyf is.
Lede van die NSRI Stasie 31 en Du Plessis het met die reddingspoging gehelp om die walvis terug in die see te kry.
"Ons sal die kus môre dophou vir ingeval hy weer êrens uitgespoel het. Dit gebeur soms, maar hier op Stilbaai is dit maar die tweede een die afgelope 10 jaar."
Kyk 'n video hieronder.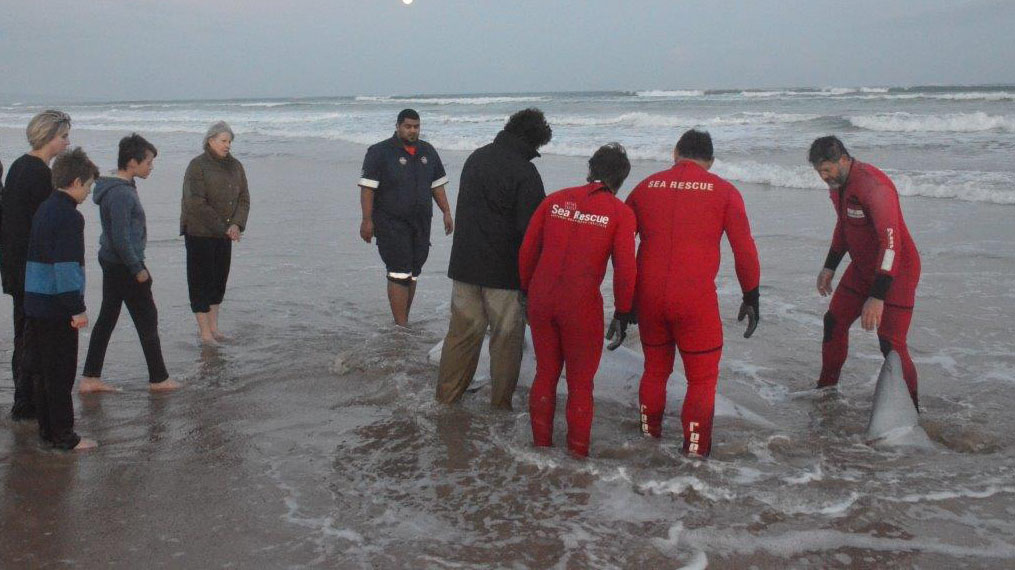 Die walvis word terug in die see gehelp.
'Ons bring jou die nuutste Stilbaai, Hessequa nuus'