Advertorial Gallery Video
JONGENSFONTEIN SAKE-NUUS EN VIDEO - 'n Bekende landmerk in Jongensfontein, die Drie Pikkewyne-restaurant, spog nou met 'n dek op die boonste verdieping en splinternuwe kleurvolle binnedekor wat elke dag soos vakansie laat voel, binne.
Die span wat binnekort hul eerste jaar aan die stuur van die restaurant vier is opgewonde oor die nuwe uitbreiding.
Volgens hulle het hulle meer sitplek buite geskep sodat meer mense die pragtige see-uitsig kan geniet. Hulle reken besoekers kan kaalvoet of met hoë hakskoene inkom, solank hulle net gemaklik voel en lekker kuier.
Die eetplek en aangrensende wynboetiek, roomyskiosk en winkel is sedert 1 Oktober verlede jaar in nuwe hande. Drie van die oorspronklike personeellede, Charlie Pudumo wat al 17 jaar daar werk, Susetta Nomdo wat die winkel beman en kelner Cindy Michaels het aangebly.
Die bestuur verseker kliënte dat die roomyse nog presies dieselfde lekkernye is, die masjiene is net opgegradeer. Hulle het reeds voorraad vir Desember begin opbou en is slaggereed om besoekers nuut en oud te verwelkom.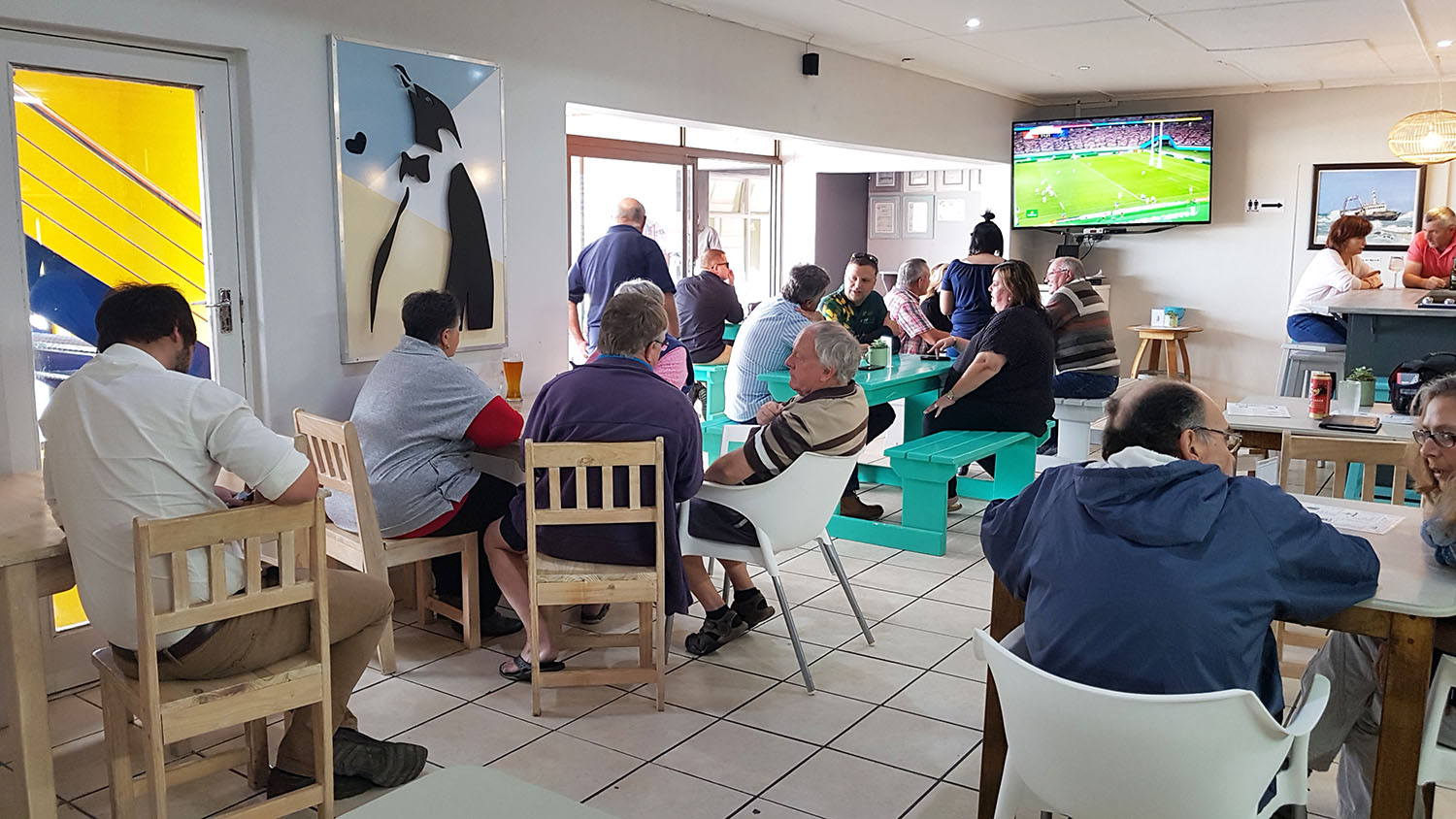 'n Kleurvolle prentjie.
Kyk 'n video hieronder:
Die span bedank alle kliënte van Drie Pikkewyne, maar veral Jongensfontein se inwoners en die inwonersvereniging vir hul volgehoue ondersteuning en aanmoediging. Hulle deel ook aan Stilbaai-sakekamer en Hessequa-munisipaliteit 'n spesiale pluimpie vir hul bystand uit.
Almal word hartlik uitgenooi om die 'nuwe' Drie Pikkewyne te kom beleef. "Ons sien uit daarna om julle te ontmoet," sê die bestuur eenparig.
Die restaurant is sewe dae per week oop. Handelsure is buite seisoen van 09:00 tot 19:00 (bespreking na 17:00 noodsaaklik) en binne seisoen van 08:00 tot laat. Hulle kan by 028 755 8110 gekontak word.
The well-known Drie Pikkewyne restaurant in Jongensfontein has undergone a facelift inside and an upper deck with spectacular sea views was added outside. Trading hours are from 09:00 to 19:00 out of season (booking essential after 17:00) and 08:00 till late in season.
'Ons bring jou die nuutste Jongensfontein, Hessequa nuus'