NATIONAL NEWS - The Department of Employment and Labour has announced that, to minimise the physical contact during lockdown, established clients who receive UIF (unemployment funding) will not need to visit the labour centres to verify their unemployed status as usual.
This relaxation of its normal requirements only applies to clients who are already on the UIF database, and only for the duration of the lockdown.
Clients will be contacted via SMS to confirm unemployment status and banking details.
Claims applications can also be done online at www.uFiling.co.za. The Guide to Electronic Claims is available at www.labour.gov.za.
Employers who are unable to pay the full salaries of workers during the lockdown period can apply for the Covid19 Temporary Employer-Employee Relief Scheme (Covid19TERS). Employers are advised to send their applications to Covid19ters@labour.gov.za. Enquiries about the scheme can be made on 0800 030 007, which operates Mondays to Fridays between 08:00 and 17:00.
New claims applications for normal UIF benefits such as unemployment (reduced work time), maternity, illness, adoption, and parental can be sent either by e-mail or fax to: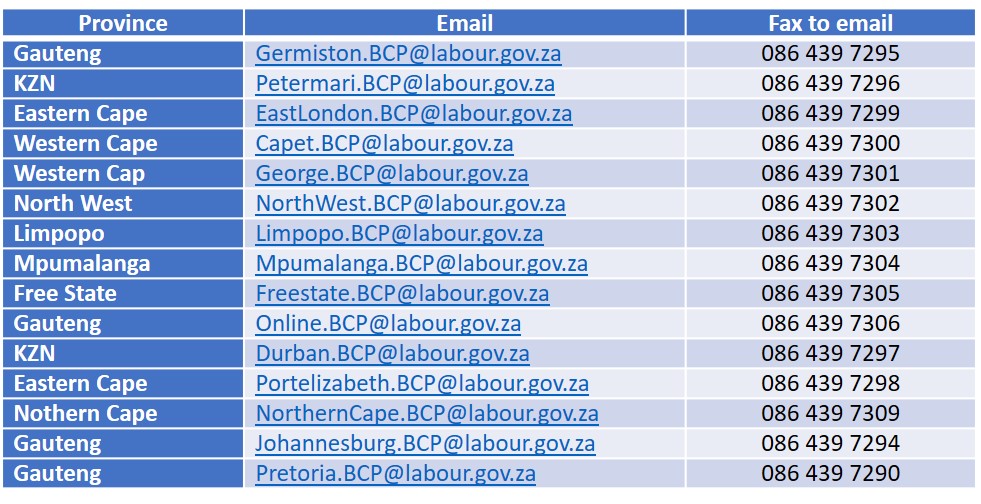 'We bring you the latest Garden Route, Hessequa, Karoo news'