MOTORING NEWS - Seaman's Renault is the oldest Renault dealer in South Africa. Known for good service and customer satisfaction, it has been making inroads in the sales market in recent years. Seaman's Renault George opened in December 2007 and moved to their current premises at 24 CJ Langenhoven Street in 2008.
The dealership was started by Des Seaman in Graaff-Reinet over 50 years ago after he decided to give up his other franchises, ranging from Fiat to Maserati, to focus on the Renault brand - and has never looked back.
Stephen Kenny, owner and dealer principal of Renault George and Knysna, prides himself on service excellence. He believes in personal service and giving 110%. Their service and customer satisfaction have ensured their survival through both good and bad times.
Seaman's Renault George received awards from Renault South Africa as one of the top technical workshops and dealerships in the country, while the service department for spares was honoured for client service and customer satisfaction.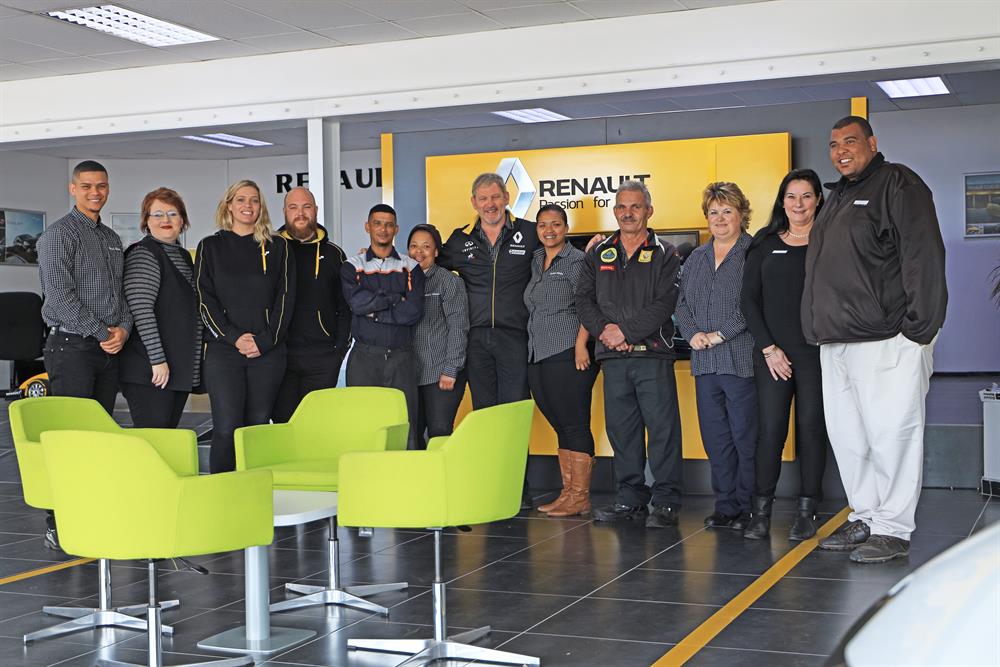 The Renault George staff are, from left: Kevin Michaels, Miriam Jansen van Rensburg, Johlinda Swierczynski, Jason Turner, Elvio Prins, Veliwe Mdokwana, Stephen Kenny (owner and dealer principal), Desmolene Windvogel, Jan Zeelie, Karin Berry, Maretha van Schalkwyk and Hurschel Luiters. The Knysna branch members, Chantel Viljoen, Jaco van der Merwe, Nico Gerber, Bertus Kotzé and Magdalena Mabank, were not present when the photo was taken.
Exciting new products
New and exciting Renault products are set to be launched in 2020 in the A (entry level) and B (mid-range) price classes. The South African market can look forward to the launch of the new Renault single and double-cab bakkie range, which will arrive on our shores in 2021. One of the flagship pickups that will come into the country is the double cab called the Alaskan, which will compete with the likes of Ford Ranger, Hilux and Amarok.
The mighty popular Renault Alaskan will be introduced into South Africa in 2021, so book your vehicle at Seaman's Renault in George now. Hurry up, the queue is already quite long.
In 2021 there will also be a medium-size pickup, the Renault Oroch, a vehicle between a small utility pickup and a one-tonner pickup. It will be unique in its segment and will not have a local competitor. The vehicles will only be launched in South Africa in mid 2021 as the factory has to be converted to produce right-hand drive vehicles and at the moment the production line is still very busy producing these magnificent bakkies with left-hand drive.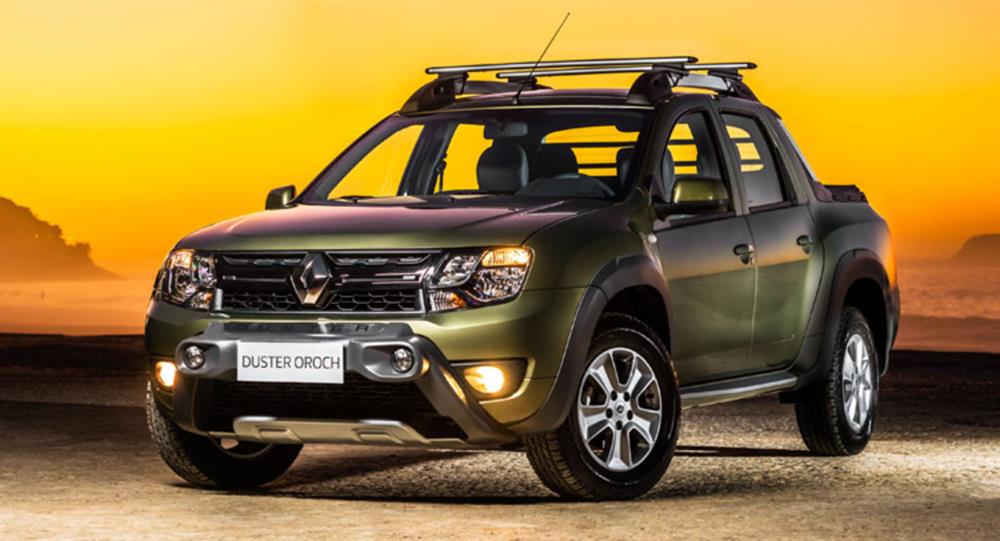 The unique mid-sized Renault Oroch will also be available in South Africa in 2021.
Phoenix
Renault France got involved in Renault South Africa in 2008 and increased the dealerships from 35 to 80 countrywide. In recent years, the brand has established itself as a leading contender in the South African market. The trendsetting Renault Duster, the uniquely styled Renault Megane, the Cheeky Little Clio, the sprightly versatile Renault Kangoo LCV, and the Renault Sandero and Sandero Stepway have all become a familiar sight on South African roads.
Renault's reputation for product quality, superior driving experience and quality service has made it a force to be reckoned with. Renault is also a world leader in vehicle safety, having earned maximum marks for a number of Renault models in the stringent Euro NCap crash testing programme.
Committed
Renault is committed to playing a huge role in South Africa. It has great confidence in South Africa and it is their intention to participate fully in the future growth of the country. It sees its role as not only sharing in the growth of the local automobile market, but also sharing and assisting in the upliftment of the South African society that has so much potential. Renault George prides itself on excellent service and its door is always open to assist any Renault owner. Contact Renault George on 044 873 2039 or Renault Knysna on 044 382 2807.
'We bring you the latest Garden Route, Hessequa, Karoo news'